Birla Corporation Limited is the flagship company of the Group. It has its registered and principal office in Kolkata and offices in Mumbai and New Delhi, among other places. The Group includes companies like Universal Cables Ltd., Vindhya Telelinks Ltd., Birla Ericsson Optical Ltd., Universal-ABB Power Cables Ltd. and Hindustan Gum & Chemicals Ltd. Other than Kolkata, Birlapur and Durgapur, the Group's plants are located at Rewa (MP), Satna (MP), Maihar (MP), Raebareli (UP), Kundanganj (UP), Chanderia (Chittorgarh), Butibori (Maharashtra), Mukutban (Maharashtra), Jodhpur, Viramgam, Bhiwani, and Goa.
The Group is well-known for its philanthropic and educational activities. It supports a number of technical and management institutions, hospitals and schools. Some prominent educational institutions and hospitals in the country are run by the Group.
One Principle, Many Pursuits
M. P. Birla Group has a pan-India presence in products like Cement, Jute, Power & Telecommunication Cables & Agro-based industries
The Group is devoted to various philanthropic causes with emphasis on Education & Healthcare
The vision of philanthropy of Late Shri Madhav Prasadji Birla made him establish institutions with a human face, touching the lives of millions and inculcating a spirit of belongingness to the whole endeavour.
The Group's philanthropic activities proliferated & the journey took new dimensions through innovative ideas & visionary actions of "Badi-Ma", Smt. Priyamvadaji Birla.
The Group remained on course in its focus on augmenting philanthropic endeavours under the dynamic stewardship of Shri Rajendra Singhji Lodha.
After the untimely demise of Shri Rajendra Singhji Lodha, the Group continues to grow under the able stewardship of our Chairman, Shri Harsh V Lodha
| COMPANY | PRODUCTS |
| --- | --- |
| Birla Corporation Limited. | Cement, Jute Goods etc. |
| Hindustan Gum & Chemicals Limited | Guar Gum & allied products |
| Universal Cables Limited | EHV, HT & LT Power Cables, Power Capacitors, etc. |
| Vindhya Telelinks Limited | Copper & Optical Telecommunication Cables, EPC Division, etc. |
| Birla Cable Limited | Optical & Copper Telecommunication Cables, etc. |
| Birla Furukawa Fibre Optics Private Limited | Optical Fibres |
Health
Belle Vue Clinic
Birla Cancer Research Institute
Birla Eye Bank
Birla Hospital
Birlapur
Bombay Hospital
Bombay Hospital
Bombay Hospital
Indore Hospital
Jaipur Hospital
M.P. Birla Eye Clinic
Priyamvada Birla Aravind Eye Hospital
---
Education

Priyamvada Birla Institute of Nursing - Unit of Belle Vue Clinic
Birla Foundation Higher Secondary School
Birla Sanskrit Mahavidyalaya Varanasi-U.P.
M.P. Birla Shiksha Bhawan-Jhunsi, Allahabad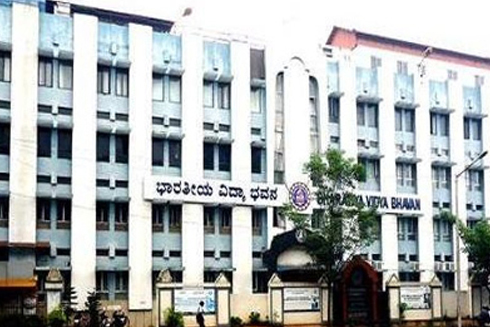 M.P. Birla Institute of Management-Bangalore
M.P. Birla Planetarium, Kolkata
Schools at Satna Chanderia
South Point School